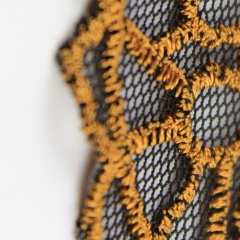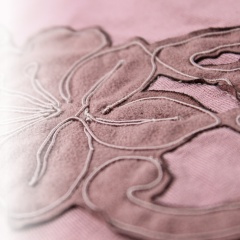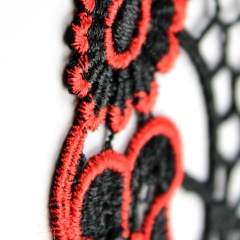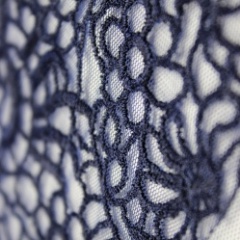 Embroidery
Embroidery is a durable and effective method of material decoration. The use of high-tech laser methods combined with traditional cutting allows for the creation of a wide range of patterns – from large and complicated to small and precise - on various types of material, such as textile, knitwear, leather, artificial leather and other.
Bellgrado offers:
regular and specialised embroidery: Chenile embroidery (terrycloth, looping), Richelieu embroidery, guipures, applications, emblems, trademarks;
embroidery on fabric, cut-outs and final products;
embroidery on men's shirts, women's blouses, trousers and other clothing pieces;
embroidery on clothing for teenage boys and girls;
embroidery on children's clothing;
embroidery on final products: polo shirts, t-shirts, coats, aprons, ties, scarfs, caps and leather items;
embroidery on films and thermal films;
company logo embroidery;
embroidery on banners, pennants, patches;
embroidery with sequins or/and rhinestones;
product decoration with the use of sequins, hotfix rhinestones and other specialised techniques: e.g. cords, ribbons, applications, boring, cording, looping, trimming.
Please, contact us regarding quotation requests at:
e-mail bellgrado@bellgrado.pl
Tel: +48 42 252 67 05
Tel: +48 509 561 837