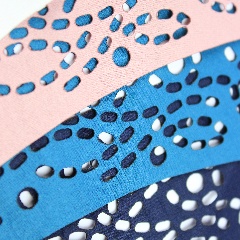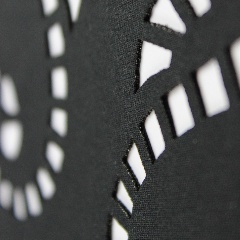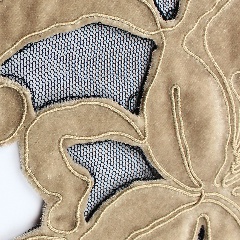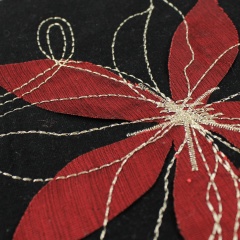 Laser techniques
Laser technology combined with embroidery techniques allows for a broad spectrum of choice in the scope of composition of decorations and allows for:
engraving, marking and cutting of all types of materials: textiles, paper, leather, plastics and even wood, stone and metal;
application of delicate patterns on terry towelling, terrycloth and polar fleece of all types;
achieving various depths of the design made and creating spatial forms, such as spatial leaves, flowers consisting of a few layers of material, protruding wings sewed only with a thin thread, and many more;
decorating fabrics and knitwear with a simultaneous cutting out of various designs in them – openwork effect, necklines, serviettes;
cutting complicated patterns and their application on various clothing pieces.
Bellgrado has high-tech machinery for engraving and cutting patterns at its disposal. The precise cut of lasers guarantees precise decoration, fine crafting and world-class services.
Please, contact us regarding quotation requests at:
e-mail bellgrado@bellgrado.pl
Tel: +48 42 252 67 05
Tel: +48 509 561 837